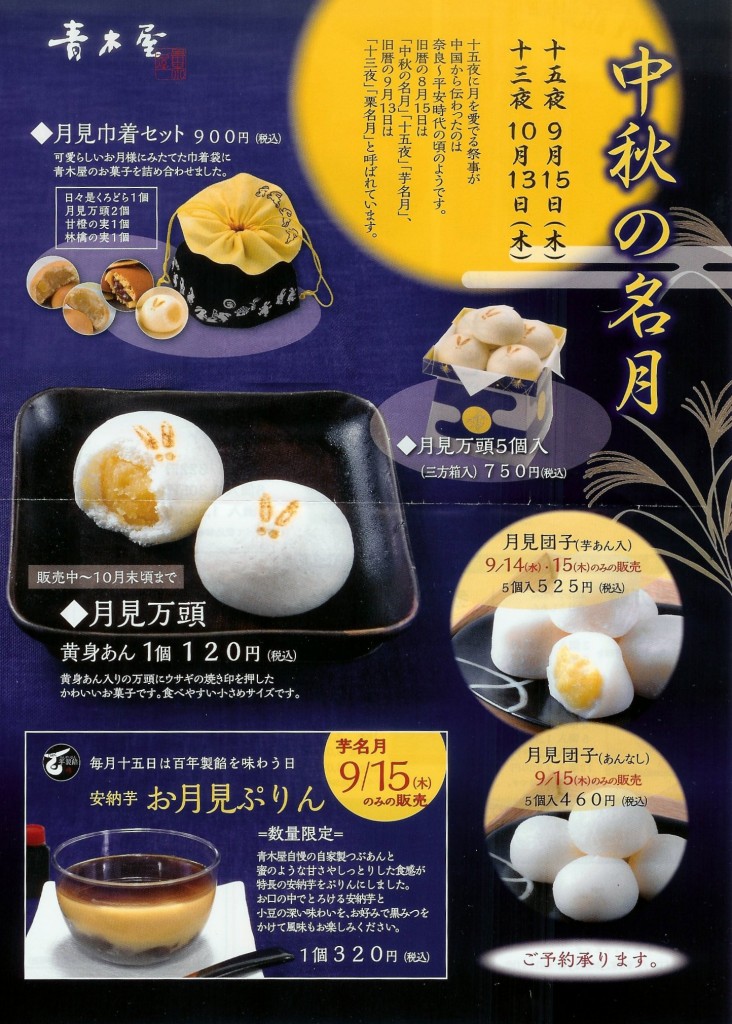 I am leaving Japan tomorrow for a short trip to the United States. I passed by a cake shop and saw ads for moon viewing. The date changes every year according to the solar calendar. Our family follows what the stores in the neighborhood do.
I went in to buy some cakes for souvenirs for my trip. But the cakes I wanted to buy needed to be eaten within a day or two.  So I only got this ad. Too bad my American family and friends won't be able to sample any of these cakes!
A rabbit is said to be on the moon pounding rice into mochi, glutinous cakes. Mochi is pounded throughout the year but particularly around the beginning of the new year. I took poetic license and added pounding mochi as an activity for the characters in Somewhere Among. It is not a usual activity for moon viewing.
Here are links from past posts about autumn moon viewing here on this blog.
This link shows what the dates are for this year and future years.